For those students who are getting started on their LSAT prep or are turning their attention from LG to LR, I wanted to share my thoughts on LSAT Logical Reasoning questions by type and the order that you should study them. The order presented below reflects several...
read more
In my nearly 15 years of tutoring the GRE, I've had a lot of students make significant increases in their scores. I've also sometimes had students who haven't reached their score goals, sometimes even despite weeks of prep. So what sets the first type of student apart...
read more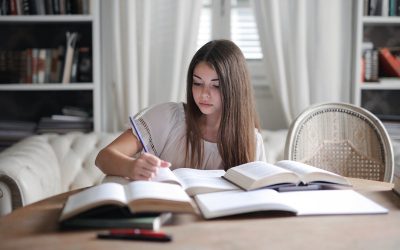 Especially with schools out early this year or shifting to online school, a lot of families are choosing to make the most of the situation by getting a jump on SAT or ACT prep. Many are going the route of self-study. But that raises the question of exactly how to go...
read more
These are uncertain times, as we all know. Whether directly or indirectly, we've all been affected by the current situation. But if you made it to this blog post, you must also be thinking about what to do with your child's SAT or ACT prep. What should SAT and ACT...
read more
Raising your SAT score is not easy. It takes a lot of hard work and determination! But strong scores can make all the difference in getting into your top choice university or getting the scholarship money to pay for it. Because of that, it's worth your time to make...
read more
I've been teaching the SAT for over 15 years now, and there's one thing that I've seen consistently in the students who have made the most improvement while studying. It's not about how much they study or how smart they are. It's all about how well they learn from...
read more